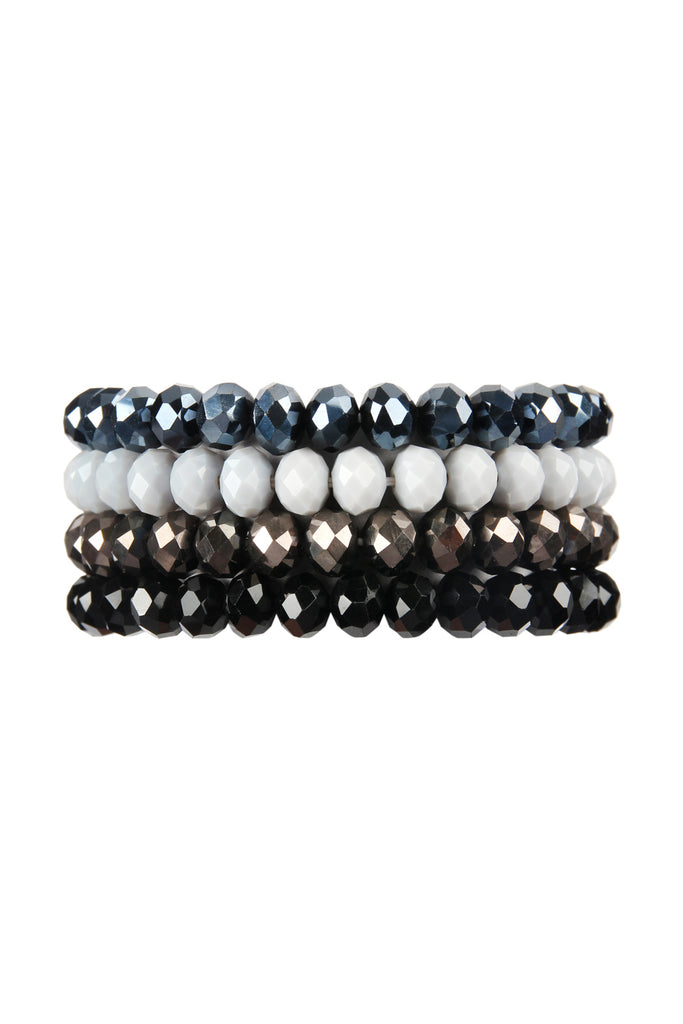 HDB2259 - FOUR LINE CRYSTAL BEADS STRETCH BRACELET
Details
Wrap our wrist in oh-so-chic style with this beaded bracelet set. Wear these layered all for a show-stopping statement. 
Colors: Black, Blue, Brown, Natural, Pink, Pastel Multicolor, Purple, Coral, Green, Hematite, Mint, Red, Sapphire, Yellow, Light Multicolor
Material: Glass Beads
Measurements: 2.7" Diameter
Closure: Closed (Stretchable)
*Limit exposure to water, perfume, or body cream.